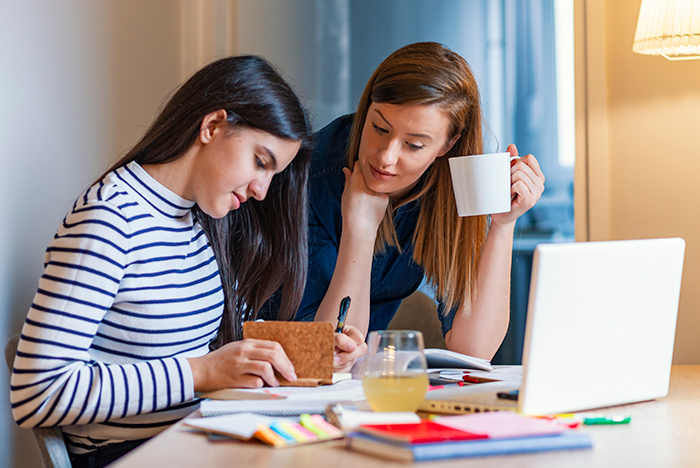 Are you a parent or guardian teaching students about money at home?
Money Matters is a personal finance course for Junior Cycle students, originally designed to be delivered in the classroom, but there are lots of activities and resources that can be used if you are teaching at home.
There are lesson plans, games, quizzes, tasks and worksheets that can all be accessed for free and without the need to login or register.  The lessons have easy step-by-step instructions for following them with your students at home!
Four key financial topics explained
Take a look at the videos below where Eoin McGee, financial planner and host of the CCPC-sponsored TV show How to be Good with Money, breaks down the difference between needs and  wants, explains resources and income, suggests some things to think about when it comes to expenditure and why it's a good idea to create a budget.
Needs v Wants
CCPC Educational – Needs V Wants
This video explains the difference between a want and a need and how to use this information to help create a budget.
Please accept functional cookies to watch this video.
Resources and Income
CCPC Educational – Resources and Income
This video introduces the concept of resources and how to turn them into income.
Please accept functional cookies to watch this video.
Expenditure
CCPC Educational – Expenditure
This video explains what expenditure is and the difference between regular and irregular expenditure.
Please accept functional cookies to watch this video.
Create a Budget
CCPC Educational – Create a Budget
This video will show you how to create and manage a budget.
Please accept functional cookies to watch this video.
Money Matter resources
The Money Matters site covers a wide variety of topics like:
This is just a small sample of some of the resources and materials that are available, so feel free to take a look around the website and see what else might be useful to you.
Teaching children about money
Student current accounts
For many students, opening up their first current account is a milestone in their adolescence. Having a current account is an extremely effective way for young people to learn how to manage their money. It is important to find an account that suits your needs. Here are some tips to help you along that journey;
The benefits of having a student account;
often offer fee free banking
often get a better rate on foreign exchange
convenience of debit card for day-to-day transactions
most banks allow student account holders to register for internet banking
How do you open a student account?; in order to open a bank account in Ireland you must provide one form of proof of address and one form of ID. Many students will not have utility bills or other financial statements in their names so check with the relevant financial institution what proof of address can be used by students.
If opening a third-level student account the bank may ask for proof that you have been accepted into a third-level course. Some banks may not offer student accounts to students studying English language courses or may have different criteria in place, be sure to check this with the bank.
Choosing a current account; before opening a student current account it is a good idea to compare the different student accounts that different financial institutions offer. Our student account comparison tool can help you in comparing the key features and benefits of each student account available in Ireland. It is important to compare different accounts across different institutions in order to get the account most suitable to your particular needs.
A second level student can be opened by students in secondary school aged 12 – 18. Guardian consent may be required by the financial institution where the child is below the age of 16 in order to have access to a debit card and internet banking. This is worth checking with the financial institution as to what their age criteria is.
A second level account may be converted to a third level or plus account once the student turns 18 on the assumption that they have gone to college. The financial institution may require proof that they have been accepted into college. A third level student account will convert after a period of time, usually 3 years, to a graduate account. If studying a course longer than 3 years, speak to your financial institution about keeping your third level account for longer.
A graduate account can be opened by individuals who have graduated college in the last 2-3 years, depending on the financial institution. Graduate accounts offer fee free banking just like the second and third level accounts. Some services may incur a charge depending on the institution.
Other options;
The banking environment has seen a change over the last few years as fintechs like Revolut and N26 have become a popular options. Although they do not offer 'student' accounts on the same level as the traditional banks they do have options.
Revolut Junior (7-17 year olds); many traditional financial institutions don't allow children to open a current account and have access to a debit card. Revolut Junior allows parents or guardians to open a Revolut account that is linked to their own account, a sub-account, but that belongs to their child. The child can have their own debit card which debits the sub-account when used. The parent/guardian can monitor their child's spending and savings through the Revolut Junior app. Revolut Junior allows parent to teach their children financial skills such as saving and managing money.
Revolut (18+); A standard Revolut account can be opened from the age of 18. Revolut is a popular option for many young people as it has lower fees than traditional banks to operate a current account. In order to open a Revolut account you will need a valid passport.
Teaching children about money
From an early age children receive money, for birthdays, as pocket money etc., however only some will receive financial education alongside it. Studies show that teaching children about money from an early age has a big impact on their financial well-being as adults. Here's how to get the lesson started;
Opening a savings account; the first step in teaching children about money is to open a savings account for them. Banks, credit union and An Post all offer junior savings accounts. Having their own savings account allows children to have a level of involvement when it comes to what they do with any money they receive. Active saving is one of the key behaviours associated with improved future financial well-being. A trip to the bank, credit union or post office to put money into their savings account can be a very exciting event for a child and positively reinforces the importance of saving. The type of account you choose for your child will depend on the type of access you want them to have. It is worth getting information on junior accounts from a number of institutions to make an informed decision.
Another option, to the traditional savings accounts offered by banks, credit unions and An Post is a savings account with a fintech company. There are now a number of them operating in Ireland and some of them offer junior savings accounts, for example Revolut have an for 7-17 year olds called Revolut Junior. This option would teach children about banking on-line from an early age.
Teach them the value of money; in order to create positive financial habits in children they need to understand the value of money. Even as adults we do not place the same value to gifted money as we do to earned money. One of the simplest way to teach children the value of money is by having them earn their 'pocket' money by doing age-appropriate chores. Just like a job, the more they do, the more they earn. Having children earn money allows them to form a link between working and income and will impact the choices they make around saving and spending as they get older.
Savings goals; while it is important to actively encourage children to save it can be difficult if they do not understand why they are saving their money. Setting short-term goals teaches children the benefits of saving. Depending on their age the savings goals can range from buying a new toy they want, equipment for a hobby or saving for their summer holidays. Meeting these goals gives children a sense of achievement and encourages them to continue to actively save for things they want. The CCPC 'Goals Sheet', which was developed for adults, can be used as an example of a structured savings goal.
How to budget; one of the first challenges that young adults face once they leave home is budgeting. Teaching young children to budget form an early age gives them a tool that will greatly improve their ability to manage their finances when they are older. The first step in teaching children how to budget is showing them how a budget works. Children are often brought along to do the food shop. Get them involved by making a budget and explaining to them that you have a set amount of money to spend on a list of things. Allow them to check and compare prices and add up the cost to see if they have enough money and if not what they can do to stay within budget. This simple task allows children to see how money works day-to-day.
Another important part of budgeting is the difference between needs and wants, which is one of the financial education videos by Eoin McGee mentioned below. Teaching children the difference between buying something you need and buying something you want is an important part of understanding how to manage money.
This step also ties into their savings goals. For example, you can help them understand that if they buy the toy they want now they may not have enough to buy the new football boots they need for next season. Understanding the difference between needs and wants as young children will help them, as young adults, understand how decisions made in the present can affect future savings goals.
Keeping it fun; as important as all of the above learning points are for improving children's financial well-being as they get older it is just as important to keep the learning fun. Many financial institutions offer novel and entertaining characters to help kids learn about money. They may also offer useful online resources which can help to make savings fun and interesting. Ask at your local bank, credit union or post office branch to see what additional resources they may have.
Playing games that involve using money is also a great way to teach them how to manage money. Play "shop", by taking it in turns at being the shopkeeper and customer. A good way to get them involved from an early age is to use a toy cash register, which not only teaches them about money but also helps them with basic counting.
Financial advisor Eoin McGee has created a series of videos with the CCPC that can be used to help teach children about money.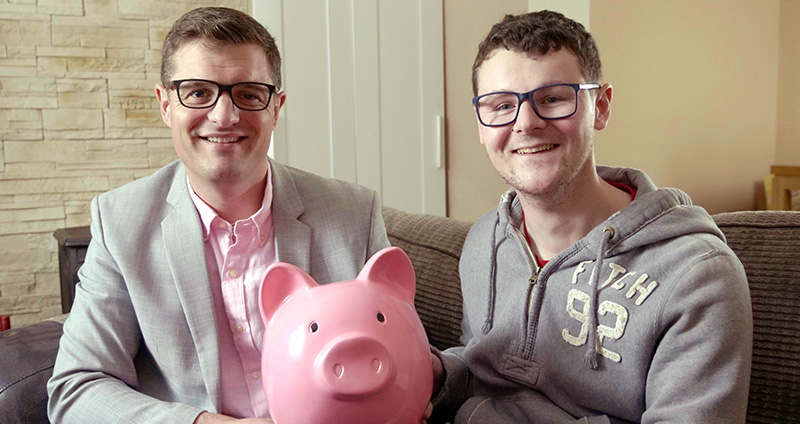 How to be Good with Money
If you found the four explainer videos helpful, you might like to take a look at some of the episodes from season one, two and three of How to be Good with Money with the student you're teaching. Click below on the episodes below to view them on the RTÉ Player.
How to be good with money — Season 1
How to be good with money — Season 2
How to be good with money — Season 3
How to be good with money — Season 4